About the Rice Global Paris Center
The Rice Global Paris Center serves as Rice University's hub in Europe, facilitating exchange and collaboration with our international partners, furthering high priority research collaborations, and providing a unique and inspiring space for undergraduate and graduate immersions in France and beyond. The Paris Center advances the University's mission of contributing to the betterment of our world through a closer dialogue with the world, and it brings a global perspective to Rice's commitment to pathbreaking research and unsurpassed teaching.
Rice's first international campus is located in the heart of Paris, in the historic Marais district, and is home to short and long-term student programs, independent researchers, international conferences, and innovative intellectual activity. The Paris Center works with several partners and their spaces in and around le Marais, including the Learning Planet Institute, the Musée de la Chasse et la Nature, and the La Gaîté Lyrique. Between these spaces and the Center, Rice Global Paris center is equipped to support programs of all sizes as well as 21st century teaching and meeting needs.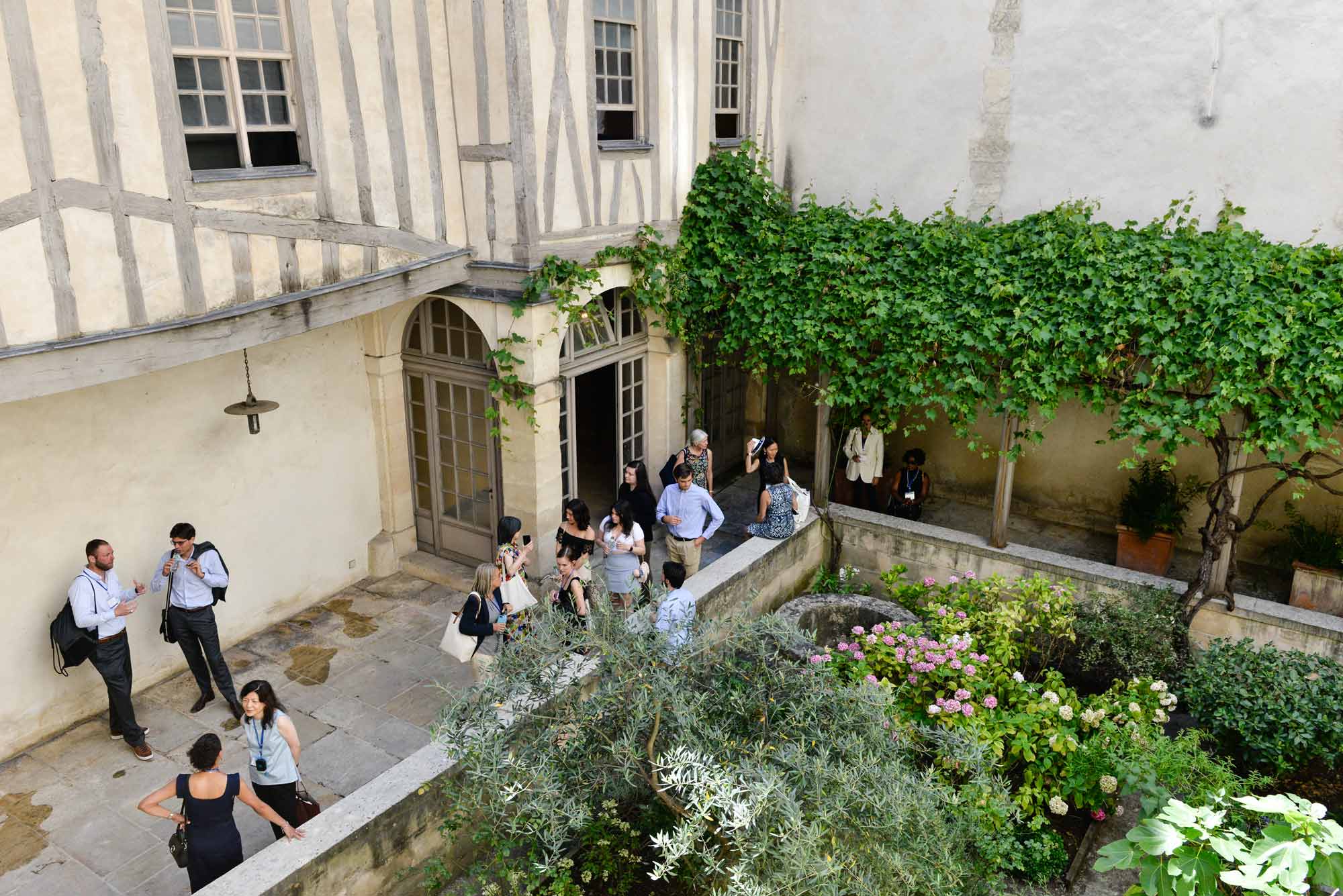 Hôtel de la Faye
Since 1541, the hôtel particulier (grand townhouse) known as the Hôtel de La Faye has borne the name of its first owner, who was probably also the person who had it built: Sieur Raoul de La Faye, notary to the king, treasurer-payer of the guard and Lord of Mandegris-en-Brie (an estate located some 25 miles from Paris). All the available evidence suggests that the building and garden were constructed in the early sixteenth century, under the reign of Louis XII, and is an important example of civil architecture in Paris in this period.
In the mid-sixteenth century, a garden of this kind became the prerogative of an elite, as well as the expression of an increasingly refined culture. Both a decorative and utilitarian extension of the domestic space, the garden of the Hôtel de La Faye originally stretched as far as the adjacent street of the Rue du Bourg-Tibourg. The orchard has long since disappeared, while the remaining garden corresponds to the "secret" medieval garden, enclosed by walls. In the densely packed heart of a city that was passing from the Middle Ages to the Renaissance, the Hôtel de La Faye presents an ingenious organization of space that responds to a great practical sense, as well as to an undeniable concern for aristocratic ostentation. For more information about the building and its place in the storied Marais neighborhood, see our opening ceremony brochure.