Purpose
Rice Global provides strategic direction to Rice University on its global strategy and operations, furthers international research priorities and alliances, and contributes to a better world. Rice has developed a select number of international academic partnerships in Europe, Asia, Africa, and the Americas that advance the frontiers of knowledge in key research areas. The new Rice Global Paris Center, located in Le Marais, acts as the hub of Rice in Europe.

We Are
a truly international team, working across Rice University's beautiful 300-acre campus in Houston, TX and the Rice Global Paris Center in Paris, France. We leverage our broad and deep expertise to advise Rice University on its global activities and to collaborate across Rice's schools, centers, communities and partners to deliver a comprehensive suite of global programming that generates positive impact around the world.
Body
Rice International Operations Committee
Convened by the VP for Global, Rice's International Operations Committee (IOC) is charged with providing general oversight and support of the University's expanding international presence. It reviews, supports, and provides feedback on new programs and opportunities, as well as significant existing international activities, in order to assure alignment with the University's operations and best practices.
Learn More
Body
Rice Global Engagement Faculty Advisory Committee
Rice's Faculty Advisory Committee provides strategic advice on regional opportunities and challenges, helps prioritize the development of signature programs and partnerships, and ensures Rice's international activities strengthen and enrich our campus community.
Learn More
Body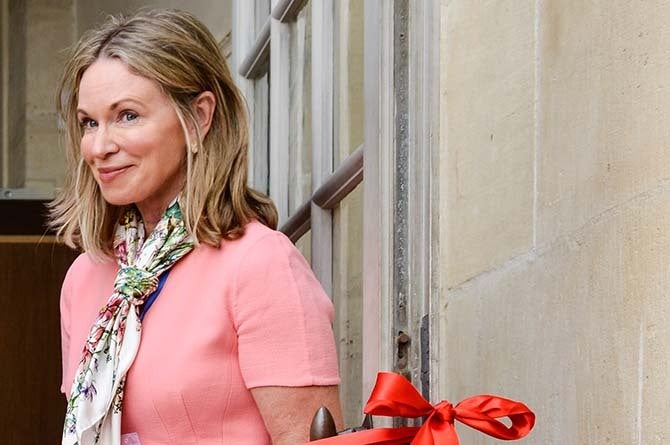 Caroline Levander, Vice President for Global
Dr. Caroline Levander is the Vice President for Global at Rice University. In this capacity, she is responsible for expanding the university's global impact through the development of new partnerships and academic programs, and for convening the International Operations Committee on important matters of Rice's global strategy.
Learn More
Body
Rice Global Interactive Timeline
Body
Join Our Mailing List
Stay up-to-date with global news and thought leadership from Rice University. Join our mailing list!